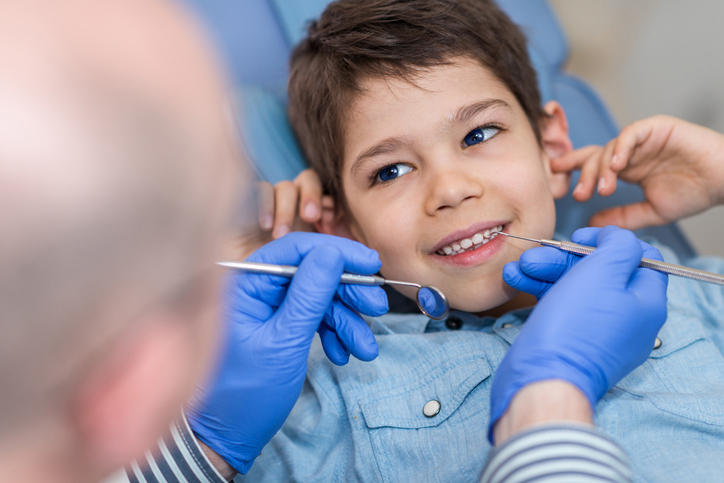 Treating Common Cavities
With the amount of sugar many children consume every day, it is no wonder that treating cavities is a prevalent part of dental care. This sugar and poor oral hygiene can cause cavities, tooth decay and more in your child's mouth, leading to pain and discomfort. At Lake Worth Children's Dentistry, our skilled team will help care for your child's mouth with tooth colored fillings, crowns and extractions if necessary.
Restoration
When your child has a cavity, bring them into our office. Our team of friendly dentists and dental hygienists will ensure your child is comfortable while we examine their teeth to identify any cavities. In order to help maintain a healthy smile, we'll use tooth colored fillings to treat your child's small cavities. With tooth colored fillings, your child will retain their teeth; have the structure they need to speak and chew properly without any discomfort.

When a cavity develops into a deeper infection or there are multiple cavities in one tooth, your child may need a crown. A crown will help prevent further decay and provide a surface that easily blends in with your child's other teeth, creating a uniform, beautiful smile. We also use crowns to help restore tooth shape and function if your child's tooth was not formed properly or if it has been broken.
Extractions
Sometimes, teeth need to be extracted. Whether the tooth is too badly decayed or too near exfoliation to restore, or space is needed for orthodontic reasons, we can help.
Call Us Today
If your child has complained of pain or sensitivity in their teeth or if it is simply time for their routine office visit, call us today. Our staff will gladly answer any questions you have and work with you to schedule an appointment.