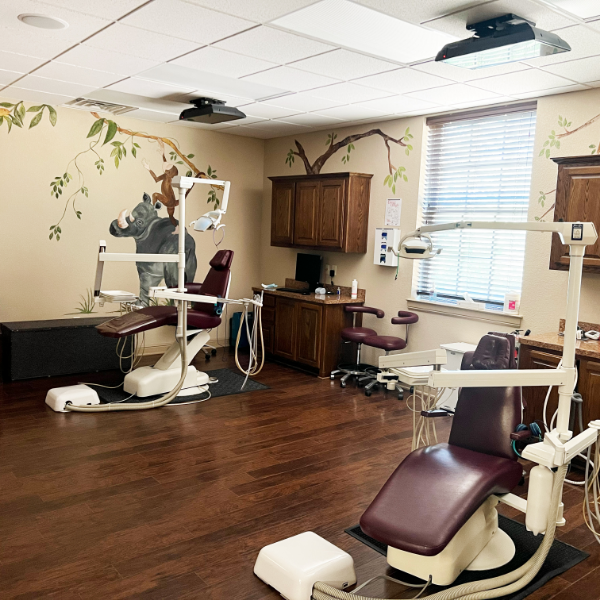 Welcome to Your Pediatric Dentist in Lake Worth
Pediatric Dentistry in Lake Worth
All of the dentists here combined have over 50 years of experience. We are all board certified by the American Board of Pediatric Dentistry, and we have hospital privileges at Cook Children's Medical Center in Fort Worth and Medical City North Hills.
At Lake Worth Children's Dentistry, we understand the importance of having a dental practice that provides you with exceptional care. Our staff is committed to serving each and every patient with attentive care and quality dental work.
Our practice provides specialized dentistry for infants, children, teens, and patients with special needs in a child-friendly environment. We provide high quality dental services for our patients in Lake Worth and the surrounding cities of Lakeside, River Oaks, Westworth Village, White Settlement, Azle, Eagle Mountain, Saginaw, and Springtown. With the help of our bilingual staff, we hope to provide a personable, positive experience with the goal of preventing cavities before they start.
Our Practice's Mission:
To fulfill our mission of providing quality dental care to you and your family, we are committed to:
Staying up to date with the latest techniques, dental materials, and equipment.
Ensuring a comfortable, relaxing environment.
Exceeding your expectations with our professionalism.
Hospital Affiliation
Cook Children's Hospital and Medical City North Hills.
We Are Committed to Your Oral Health
At Lake Worth Children's Dentistry, we are committed to ensuring your oral health is in excellent condition. We make this possible by attending to all dental issues, existing and potential, during your visit. Call today 817-238-6450.